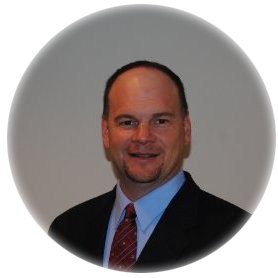 Kenneth entered the manufacturing industry in 1987 as an assembly worker building farm equipment at Ford New Holland, Inc. Kenneth began his safety career in 1990 as an intern with Ford New Holland, Inc. revising the corporate Hazard Communication Program and chemical tracking system for three manufacturing sites.
In 1991, Kenneth entered the construction industry when he joined Margay Management Corporation as a Loss Control/Risk Manager. As the Loss Control/Risk Manager, his primary focus was managing the safety & health process for four subsidiaries of Margay Management Corporation. In 1994, Kenneth joined Herr & Sacco, Inc., a metal fabricator, as the Loss Prevention Manager where he managed the safety & health process and administered the self-insured workers' compensation program. In 1995, Kenneth returned to the manufacturing industry as a Safety & Security Manager for H.J. Heinz & Company affiliate in King of Prussia. While at H.J. Heinz Company, Kenneth served as a member of the H.J. Heinz Survey Team assisting in the expansion of the corporate safety & health system.
In 1997, Kenneth entered the commercial insurance industry when he joined EBI Companies as a Senior Accident Prevention Consultant. While at EBI Companies, his primary focus was managing a team of consultants to service national accounts with manufacturing sites in twenty states. In addition, Kenneth serviced nursing homes and hospitals with operating facilities in Pennsylvania, Maryland, Delaware, Texas, and California.
In 1999, Kenneth established Safety Management Resources, Inc., which provided safety & risk management solutions to the service, hospitality, manufacturing, healthcare, transportation, and construction industries, educational institutions, and the insurance community. In 2008, Kenneth partnered with, a Managing General Agency to establish Safety Management Resources, LLC. Kenneth is the Principal Consultant managing a staff of consultants and the loss control services provided to policyholders. Services focus on risk management & loss control services for Workers' Compensation, General Liability, Liquor Liability, Product Liability, Property, and Commercial Auto coverages.
In 2016, Kenneth established MKI Safety Group, Inc. to assist organizations in furthering their employee safety & health commitments and initiatives. Services focus on client specific service plans for the execution of comprehensive safety & loss control processes and workers' compensation claims management to maximize client ability to control injury frequency and costs.
In 1990, Kenneth graduated from Millersville University of Pennsylvania with a Bachelor of Science degree in Occupational Safety & Hygiene Management and received a Master of Science degree in Safety Sciences from Indiana University of Pennsylvania in 2000.